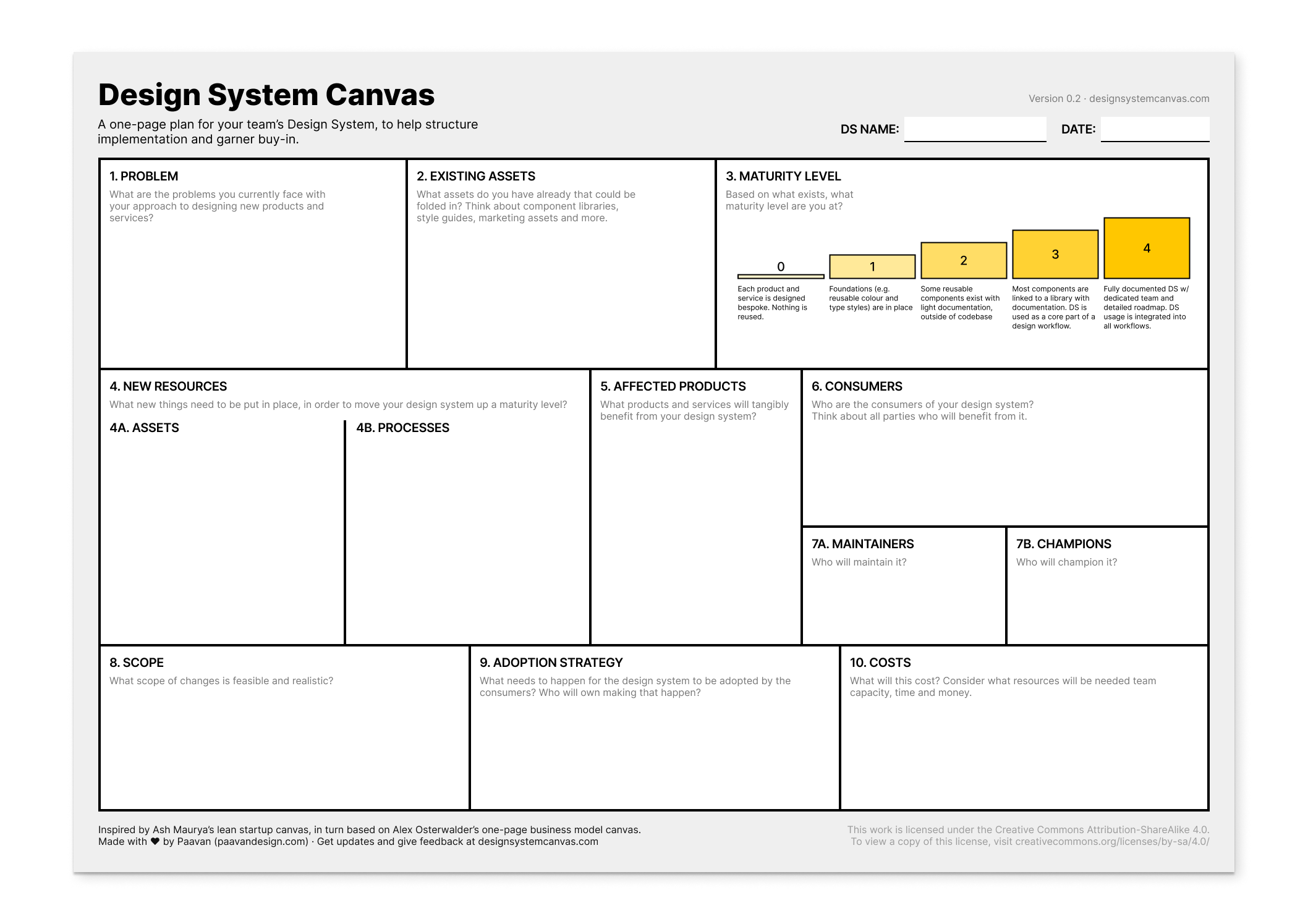 Plan your design system in a single page
The design system canvas is a tool to help designers champion the value of design systems in organisations.
Thanks for your interest! Follow me on Twitter for more resources like this.
Why use the DS Canvas?
The Design System Canvas helps bring structure to the creation or updating of a design system. It's a one-page plan of your vision for a design system, and acts as the perfect starting point for the process of creating or upgrading a design system. Throughout the process, it acts as a single source of truth and serves as an artefact to refer back to.
How to use it?
Start in the top left and follow the numbering, ending in the bottom right.
The canvas starts by assessing where you currently are, and uses that to plot where you are on a maturity model. This shows you how far you can go, and helps you decide what new assets and artefacts need to be created, and what the benefits are. Next it looks at people: DS consumers, maintainers and champions, and ends by looking at the adoption strategy and cost of implementation.

Product Designers
The DS canvas helps product designers advocate for the creation of or scaling up of a design system.

Design System Designers
The DS canvas helps design systems designers to advocate for investment in the design system.

Product Managers
The DS canvas helps to ensure all stakeholders are on the same page and moving in the same direction, and provides a structure for documenting and understanding the value of a design system.
Got feedback?
This version of the DS Canvas is still at an early stage.If you have any feedback on how to shape the canvas to be more useful, please let me know!